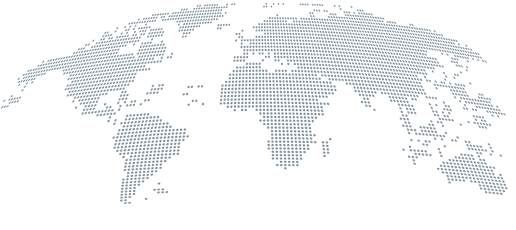 Does your business have a problem that is not fixable out of the box?
Custom data-driven app development
Transform your problem into a working digital solution with Transmate. We specialize in mobile, web app, and desktop development.
Get in contact
Complex data-driven app development
Transmate offers extended services in custom app development. Our goal is to create a unique, data-driven solution for your business needs and enable you to take full advantage of the power of mobile, browser, and desktop projects. To achieve this goal, our team works carefully on each stage of the app's development from problem analysis to creating a technical proposal prior to the final rollout. With our dedication and experience, rest assured that your project will be in good hands!
Problem synthesis
We employ an iterative problem synthesis process that involves understanding the complexities of the customer's business model, analyzing data and relying on our deep domain knowledge to develop solutions that are tailored to the specific needs of each client. Through this approach, we can create a bespoke app that not only meets immediate requirements but also provides long-term value by leveraging future potential opportunities.
Scope definition
We translate your organization's problems into actionable steps and user stories for custom web app development. A good understanding of the project's objectives, customer needs, and desired outcomes.
Technical solution
We create a comprehensive plan which addresses data sources, integrations, APIs, performance optimization, and other technical components.
Development
Good web app coding teams need tight project management and regular customer feedback to ensure successful development. Our team schedules daily and weekly sprints, creates comprehensive task lists with deadlines, assigns specific responsibilities, and sets up check-ins or reviews every step of the way.
Testing
Integrated testing entails comprehensive functional tests on an application as a whole or part of it, including interfaces between its components. This looks at how each module interacts with others within the application to verify their compatibility.
Go live & support
Upon completion of the app's development, Transmate will facilitate the go-live phase for your custom web app. We will ensure that the necessary change management processes are implemented and organized, such as making sure all users have access to the necessary training materials in order to quickly learn how to use the new software.
Case: Dispatch platform
When it comes to custom web development, Transmate has a proven track record. Our full-service offering specializes in creating tailor-made mobile and desktop applications, so when our latest client asked us to develop a dispatch platform, we knew the job was right up our alley. Utilizing test-driven development philosophy, we created an app that is both mobile and data-driven, allowing field operators to have full access to their projects regardless of where they are.
With its unique web-based application for scheduling, planning, and tracking all processes, this customized creation makes staying on top of tasks easier than ever before. By investing in custom-built app solutions from start to finish, businesses can ensure successful and efficient operations today and into the future.
The application was built to connect with Transmate's TMS and costing system as per the request of our customer. This allows our customer to centralize all flows in a single control tower.
Thanks to Transmate's dispatch app, we could get rid of our paper workflow and re-organize our operations around a simple interface. We can now track our operators in the field, send and receive updates and plan our operations accordingly. This was a big saver for us!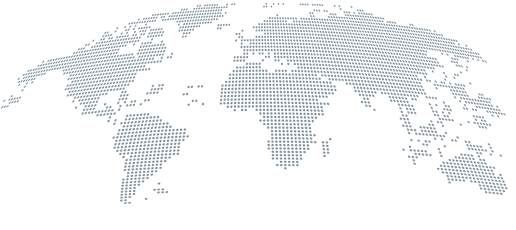 Case: Advanced reporting & control tower platform
App development has become an essential tool in many businesses as they strive to stay ahead of their competitors. Custom apps are often needed to meet the data-driven needs of organizations and can be used on mobile devices, browser-based platforms, or desktop versions.
Our recent project involved the custom web development of an advanced reporting & control tower platform - with the power to centralize all data into a single application providing tailored BI reports in real time. Data mapping and automated data cleaning for logistics as well as external data were also provided; setting this project apart from similar projects! It showed effective results for our customers and is a testament to our expertise in app development.
Big data
Large data sets were combined and consolidated. Using Google Big Query, massive datasets can be maintained and consulted in the application.
BI-reporting
A custom BI layer on all consolidated data was developed using Microsoft powerBI
Machine learning
Data quality and cleaning are governed by dedicated machine-learning algorithms
Control tower interface
A tailored control tower interface was created and allowed for triggered actions based on the consolidated data.
Case: Advanced invoice audits
Customization is key to success when meeting a customer's needs, and Transmate had just the solution. We created a custom application on top of our invoice auditing system that allowes our customer - having large parcel volumes - to take full advantage of the auditing process.
Various audits and tests are run over the invoicing data and verified alongside checking rules, allowing our customer to save both time and money by preventing erroneous invoicing amounts. To ensure complete transparency and measure spending accurately, various custom BI reports were generated for further analysis; giving them powerful insights into their transportation spending in no time at all!
Custom checking rules
Custom invoice auditing rules are run over all parcel invoices
Geo validation
Addresses are geo-validated to ensure mileages are correct
Carrier api integration
In order to retrieve additional information for checks, we integrated with the carriers' API to fetch additional data, required for auditing rules
Reports
For all exceptions, consolidated reports are created, allowing our customer to start invoice disputes grounded on data.
How can Transmate's custom app development benefit my organization?
For your organization:
Transmate is a leading custom app development company, with a team of experienced professionals delivering top-notch quality apps. Our effective and flexible development process ensures that the customer's needs are met with modular, robust and cost effective solutions.
We understand your need for data-driven apps that can be tailor made according to your exact specifications. Our developers work closely with the you to ensure that every aspect of your project is taken into consideration when developing the application.
We provide custom development services for mobile, browser and desktop applications in both native and web-based technologies. Our experienced programmers have extensive knowledge in various programming languages.
Our team has successfully delivered countless data-driven projects within tight deadlines without compromise on quality or features requested by customers. We use agile methodology allowing us to rapidly iterate projects while maintaining high standards of code quality.
Transmate also offers competitive pricing options depending on the scope of the project - we strive to keep your budget under control while delivering world class results
Customers should choose Transmate for their custom data-driven app development needs because of our expertise in the field. We have extensive knowledge and years of experience in developing apps for mobile, browser, and desktop platforms. Our services also include customizing existing applications as well as creating new ones from scratch. Our developers are highly skilled, with a special focus on ensuring not only the technical aspects but also on the user experience and customer satisfaction.
At Transmate, we guarantee quality results that go beyond your expectations. Our team follows a rigorous process to ensure that all customer requirements are satisfied while keeping them up-to-date on the project progress. We also provide post-deployment support and maintenance to ensure that any potential issues can be quickly addressed. Furthermore, we offer competitive pricing for all projects regardless of size or complexity.
At Transmate, we take pride in our commitment to excellence and customer satisfaction. With our extensive experience in data-driven app development, you can trust us to deliver reliable solutions that will help you reach your goals no matter what platform you require it for. Contact us today to discuss how we can work together to create successful apps that meet your needs!
For your business partners:
By choosing Transmate for custom data-driven app development, your business partners can benefit from the expertise of experienced professionals who possess extensive industry knowledge and technical skills.
Transmate can helpyour business partners in the smooth roll out of custom data-driven apps, as well as provide support in change management.
Our experience and expertise can help to ensure a successful project from start to finish.
Our data-driven approach can help your business partners make better decisions, improve efficiency, and drive results.
By choosing Transmate for custom data-driven app development, your business partners will benefit greatly from our expertise in a number of ways. Our team of highly experienced developers and designers have extensive experience in the field, ensuring that their projects are completed to the highest standards. We understand how important it is for businesses to have an effective mobile or desktop application that can make their services more accessible and efficient.
Our custom apps are designed with these goals in mind, as well as being user-friendly, secure and reliable. Furthermore, our focus on data-driven apps ensures that they are tailored to meet the needs of each individual business partner. We use real-time analytics and insights to provide valuable information about how different users interact with the app, giving further insight into how their services can be improved. Additionally, our commitment to providing quality customer service means that business partners can rely on us for timely updates and help if any technical issues arise during the development process. This makes us the ideal choice when it comes to custom data-driven app development for your business partners!
How does it work?
Transmate can be used as a stand-alone platform as well as a fully-integrated bolt-on to your ERP, WMS or CMS. As a stand-alone, you can get started with minimal IT requirements. It is possible to get started as stand-alone and to implement a data connection later on.
Stand-alone
Fully integrated with ERP, WMS or CMS
Transmate is cloud-based and accessible from anywhere, on various devices. Data is encrypted and stored securely. Once your supply chain partner has accepted the inivte, he can see relevant information that you share with them. Automated messages and notifications are triggered from the system and provide updates to carriers, shippers and consignees.
Transmate offers various modules, spanning the full value chain:
Freight procurement
Freight bookings
Transport execution
Invoice handling
Reporting
Integrate all your logistics processes in a single platform, while linking your value chain members in the cloud. Share relevant information, execute your logistics and control your costs.