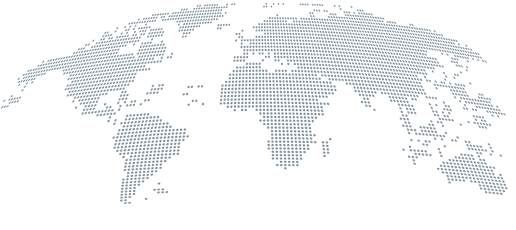 Not all your rates are pre-tendered? Use Transmate's
Get spot offers from your carriers for all your shipments, benchmark offers, and allocate. Automate all communication from and to the bidders with ease.`
Get started now!
Spot tender management
Automated communication
Fully automate all booking communication from and to your carriers and freight forwarders, informing them of new freight spot tenders, winning bids, or losing bids.
Reduce errors
Reduce unnecessary communication, wrong data entry, and misunderstandings. Collect all bids in a structured way and let Transmate calculate the offers for each shipment. Bidders get prompted on incorrect data entry
Analyze & Benchmark
Transmate calculates all offers alongside each other and provides a clear overview of offered freight rates. Apart from bids, Transmate uses a bottoms-up costing model to compare offers with previous bids and market conformity.
Integrate with your ERP
Transmate's spot tender platform can be used as a standalone or can be fully integrated into your existing ERP, TMS, or WMS, thereby seamlessly integrating into your operations. Connectors for SAP, Exact, Navision and more are available.
Automate your request process
Launching spot rate requests never was so easy! Either fully automated or curated by your transport planners. Transmate's spot rate request platform allows you to select potential bidders, sends out all communication automatically, receives bids, and compares the offers with each other. Automated reminders are sent when the bidding period is expiring.
Bidder communication
Transmate automates all communication to and from the bidders (carriers and freight forwarders). When a new request is open, when a bid is lost or when a bid is won.
Bidding templates
As a shipper, you have complete control of the bidding process. You can select the bidding template your carriers and freight forwarders need to use: all-in rates are multiple fixed rates, what currencies, and more.
Bidding history
Bidders have complete transparency in their offers: what offers they made, what bids they won, and what bids they lost. All won shipments can be consulted in a clear overview that integrates with Transmate's TMS.
Bidding performance
Both bid initiators (shippers) and bidders (carriers and forwarders) can consult embedded reports on bidding performance. These reports give all insights into costs and allow you to measure partner performance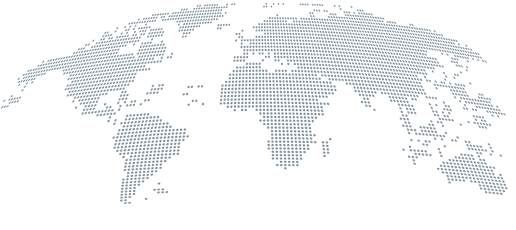 Simulate offers
The spot tender module is built on top of Transmate's rate management functionality, giving it huge flexibility as it can cope with any rate structure, currency, and complexity.
Comparing apples with apples
Transmate calculates all offered rates and makes the offers visible in a clean analysis overview. Transport planners immediately see what offers are best-fit and how they perform alongside.
Costing model
All offers are benchmarked versus market conformity. Is the offer in line with cost models? All offered freight rates are ranked according to score and listed versus theoretical costs.
Pre-tendered vs spot
Transmate can compare spot tenders alongside pre-tendered freight rates. If a pre-tendered rate is a better fit, this rate can be selected over the spot bids.
Similar bids
Transmate simulates similar bids. Shipments that are in the area of the pickup and delivery location and have a similar profile are simulated over the existing lane and benchmarked.
Since we use Transmate's spot tender platform, we have drastically reduced the email traffic, reduced the bidding errors (resulting in a smoother invoice process), and saved shipment costs. Our Transport planning team is now empowered to take calculated decisions, selecting the carriers and forwarders that are the best fit based on analysis. - Global trading company
Beyond spot tendering
On the one hand, Transmate's spot tendering platform can be used as a guided tool for planners, on the other hand, it can completely free them up from administrative processes. By integrating the platform and running the process completely automated, Transport planners can even free up much more time, so they can focus on more value-added tasks.
The spot tender module can be used as a service, as a curated process on top of your ERP or fully integrated into Transmate TMS.
Fully automated process
Transmate can initiate a spot tender, select best-fit carriers based on business rules, and sync with your ERP, further eliminating the need for planners to check offers
Extended rate validity
Allow your bidders to make bids valid for longer periods, allowing them to automatically bid on future shipments. This helps you in getting rates faster and helps the bidders in saving time in generating offers.
Service levels
Allow bidders to offer multiple service levels, giving you the choice of what to pick. Next-day delivery, or having more freedom... get spot bids in for multiple scenarios.
Integrated TMS
The spot tender management system seamlessly integrates with Transmate's TMS. All carriers can see their won shipments in the TMS, can upload documents, and amend references or shipping information
So how can this benefit me?
For you as a shipper:
Empower your team
Eliminate time-intensive email communication to the bidders
Easily benchmark bids and select best-fit partners
Reduce shipment costs
Save time in your transport planning department, by automating the full spot tender process. Save time in invoices payable, by reducing rate disputes. Save on transport costs, by selecting best fit carriers.
Transmate's spot tender management platform empowers transport planners to make the right decision and offloads them of the administrative burden these processes have. Whether curated or fully automated, Transmate oversees the full bidding process.
For your partners:
Full transparency in the bidding process
All communication automated
Less disputes, so invoices that are paid faster
Full history of offers, won bids and lost opportunity
Having a smooth-running freight spot tendering process is also a benefit for your partners. Getting all communication consistent and on time, will make it easy for them to plan their operations. By using overviews and reports, they can see their full bidding history and bidding performance.
Transmate's spot tendering platform saves them time, reduces disputes, and have your freight invoices paid faster.
How does it work?
Transmate can be used as a stand-alone platform as well as a fully-integrated bolt-on to your ERP, WMS or CMS. As a stand-alone, you can get started with minimal IT requirements. It is possible to get started as stand-alone and to implement a data connection later on.
Stand-alone
Fully integrated with ERP, WMS or CMS
Transmate is cloud-based and accessible from anywhere, on various devices. Data is encrypted and stored securely. Once your supply chain partner has accepted the inivte, he can see relevant information that you share with them. Automated messages and notifications are triggered from the system and provide updates to carriers, shippers and consignees.
Transmate offers various modules, spanning the full value chain:
Freight procurement
Freight bookings
Transport execution
Invoice handling
Reporting
Integrate all your logistics processes in a single platform, while linking your value chain members in the cloud. Share relevant information, execute your logistics and control your costs.