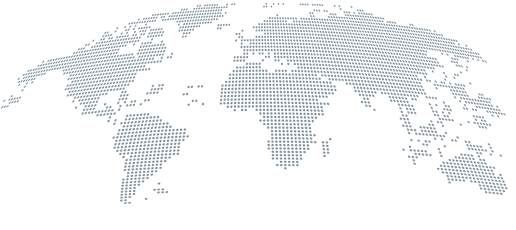 Get it done for you.
Building on top of all capabilities of the Transmate platform, we offer additional services to unburden you further.
get a demo
We can help you react to changing strategies. Increased online business, expanded availability, overbooked transportation organizations, exchange rates, instability, and ever greater client requirements can put organizations like yours to the test.
Our enduring obligation to take care of business implies working close by you to imagine your future, set clear assumptions, and transform your vision into a real supply chain solution.
Our supply chain consultants have helped many transport companies, trucking companies, third-party logistics providers, ocean shippers, and distributors as well as shippers, consignees and other value chain members.
Network optimization
Not sure where to plant a new warehouse? How can streams between your locations be optimized? Transmate can help you run network optimizations for you, building different scenarios and assist you in rolling out the optimal solution.
Freight invoice audit
Are you lacking the resources nor the tools to audit incoming freight invoices? Transmate can help you out! Our control team can load your rate cards, shipment data, and benchmark invoice costs.
Serviced freight tenders
Do you want to launch a freight tender but you are not sure how to start? Transmate can help you define requirements, set up bidding templates, and benchmark offers. You track every step in the Transmate tender dashboard while we keep the tender rolling.
Single invoice logstics
Do you want to offload your accounting department and focus on your operations instead? Transmate can consolidate all freight invoices, run invoice audits and remediate discrepancies for you. Get a single invoice for all your logistics costs, while we handle the complexity
Freight Audits
Get fully serviced freight audits. Transmate's audit team performs all data mapping and data loads for you from various data sources. All analyses and audits are completed and consultable on the Transmate platform. You get full insight into your data - hassle-free.
Benchmarking
Comparing invoiced vs calculated freight
Shipment checks
Checking vs performed shipments
Remediate
Help resolve disputes and collect credit notes.
Reporting
Automated reports with cost vs invoice comparison and more
Transmate saved us tons of time in sorting out invoices. All shipping information and invoices are routed to the platform and we are alerted if large deviations occur. Invoice disputes are solved faster, suppliers are happy, and we are happy.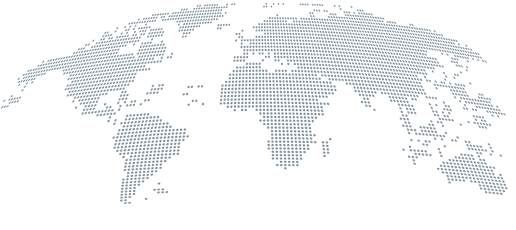 Serviced freight tendering
Tender your freight fully serviced? The transmate tender team loads all your data and performs a geographical footprint check and maps out your lanes and current performance.

Transmate will send out the RFQ to the desired carriers and will run the different analyses for you. You can track the status of the tender at any given time on the platform.

Collect data
Discuss scope, requirements, and process with you
Creating shipment profile
Prepare bid package based on lane consolidation, current, and expected volumes and transport requirement
Run RFQ
Invite bidders, collect offers, respond to questions
Analyze bids
Transmate calculates all collected offers, benchmarks bids, and formulates a proposal
Since Transmate runs our annual tenders for us, we no longer need to do the data-intensive exercise ourselves. The analysis is done in more depth and we can get more competitive freight rates from our partners. It is a win in workload and a win in freight costs!
Network optimization
Apart from the online analysis tools, Transmate has various offline optimization tools at its disposal such as network design tools, freight allocation optimizers, and much more.
Transmate can help in determining new warehouse locations, optimize intercompany freight and help to optimize your total supply chain.
What to expect
For you as a Supply chain manager:
Free up time in your department
Unburden accounting
Supply chain specialists at hand
Unburden yourself and your organization with Transmate's services. Working from the central Transmate platform, you are in the cockpit, while our team takes care of the work.
Follow tender progress in the dashboards, consult invoice verification reports and focus on your operations.
For your organization and partners:
A solid process
Crisp communication
Pro-active issue resolving
Faster turnaround
Having smoother processes results in less friction for everybody. Fully managed freight tenders help your bidders in their bidding process as well;
running invoice audits that are not lagging behind half a year helps your suppliers to streamline their process as well and allocate the resources to your operations rather than disputes.
How does it work?
Transmate can be used as a stand-alone platform as well as a fully-integrated bolt-on to your ERP, WMS or CMS. As a stand-alone, you can get started with minimal IT requirements. It is possible to get started as stand-alone and to implement a data connection later on.
Stand-alone
Fully integrated with ERP, WMS or CMS
Transmate is cloud-based and accessible from anywhere, on various devices. Data is encrypted and stored securely. Once your supply chain partner has accepted the inivte, he can see relevant information that you share with them. Automated messages and notifications are triggered from the system and provide updates to carriers, shippers and consignees.
Transmate offers various modules, spanning the full value chain:
Freight procurement
Freight bookings
Transport execution
Invoice handling
Reporting
Integrate all your logistics processes in a single platform, while linking your value chain members in the cloud. Share relevant information, execute your logistics and control your costs.